Venue of the Lupus alpha Investment Fokus: the Alte Oper Frankfurt - also at this year's 21st edition of the traditional investor event.
Ralf Lochmüller, CEO of Lupus alpha, expressed his optimism that Germany can pull off a turnaround and regain its place as the driving force of Europe.
Prof. Dr. h.c. Wolfgang Ischinger, president of the Munich Security Conference's Foundation Council, warned: "We must not underestimate the magnitude of this turning point in history. This is a very serious situation."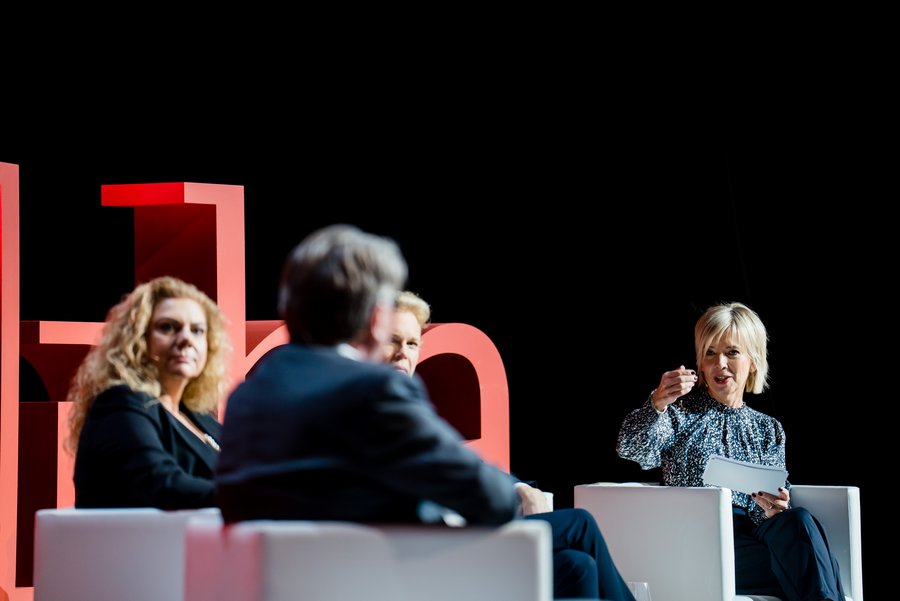 The morning podium discussion focused on hurdles to innovation in Germany and discussed an explosive question: Are we getting left behind?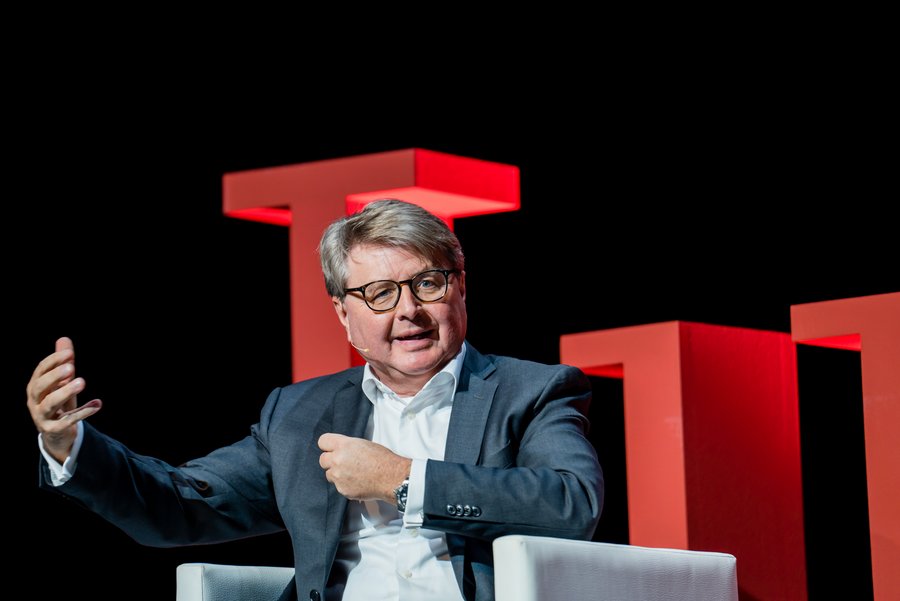 Dr. Theodor Weimer, CEO of Deutsche Börse AG: "The USA and China are striving for technological leadership in the most brutal way possible."
Jonas Liegl, Portfolio Manager of Lupus alpha Micro Champions: "Politicians don't develop vaccines for pandemics; only resourceful companies can do that".
Inflation was the main topic of discussion on the capital markets podium, with the four panellists agreeing that it would remain high for a while longer yet.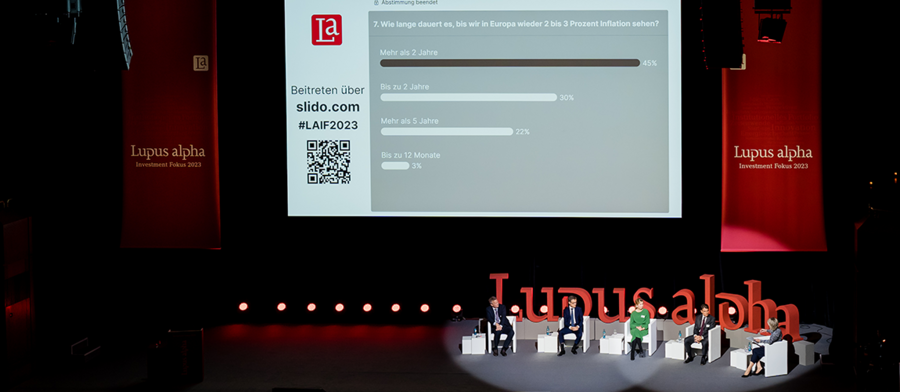 Every year, Lupus alpha asks its conference guests about their expectations for the capital markets. They believe it could take more than two years before we see inflation rates of 2% to 3%.
Ralf Lochmüller in conversation with Wolfgang Ischinger on the sidelines of the Lupus alpha Investment Fokus.
Dr. Martin Lück, Head of Capital Markets Strategy for Germany, Switzerland, Austria and Eastern Europe at BlackRock: "Central banks will accept entering a recession."
Dr. Christian Rouette, Managing Director, Henkel Family Office: "In the last few crises, central banks supported the capital markets. Now they have returned to pursuing their actual goal."
View into the engine room of the Lupus alpha Investment Fokus.
Richard Gröttheim, CEO of Swedish pension fund AP7 Såfa: "Investing globally means losing a little here and gaining a little there."
Thanks from Ralf Lochmüller to the presenter of the day, Corinna Wohlfeil from ntv. We look forward to seeing you again on November 8, 2023.